Description
Shipping Details
FREE shipping to continental USA
Alaska, Hawaii +$30.00
Canada +$40.00
Signature required for all deliveries.
Bitex Hubs
4 cartridge bearings throughout
Machined from forged 7075 aluminum billet
Standard 6 bolt disc mount, or Center Lock
Anti – Bite Freehub
6 Pawl Ratchet
Stan's MK3 Rims
Low-profile shape rolls faster, lasts longer, and helps stop tire pinch flats
Laterally stiffer and stronger for improved handling
More durable rim shape and alloy
Most trusted tubeless system for easy setup and low maintenance
Flow MK3 – Combined with a new shape, the Flow MK3 is born and bred for control at speed and perfect for technical trails and enduro racing. Laterally stiffer and more durable, our new alloy is also even lighter, putting the new Flow MK3 in a class by itself for all-mountain performance.
Crest MK3 – Wider and even lower profile, the new Crest MK3 sheds weight for faster acceleration and climbing. Inspired by our carbon technology, the entirely new rim shape adds strength and virtually eliminates the chance of a tire pinch flat.
Arch MK3 – A new proprietary alloy and stronger, low-profile rim shape means the new Arch MK3 is built to last. Featuring Bead Socket Technology, the new Arch MK3 also offers the unmatched traction, control, and reliability only found on genuine Stan's NoTubes rims.
---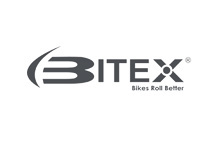 About Bitex
The hub is important because it is the main weight-bearing component of the bike. The weight of bicycle and the rider, with all the rolling forces, bear down on the hubs. Amid todays varied and demanding bicycle-performance requirements, Bitex makes a wide range of bicycle hubs that offer:
• Superior strength & stiffness
• Longest lasting durability & reliability
• Lightest weight
• Smoothest rolling performance
• Best value
• Finest finishing colors
About Stan's No Tubes
We continue to push the development of high-performance tubeless systems for road bikes, offering both carbon fiber and aluminum rims specially designed to handle the higher pressures of tubeless road tires.
NoTubes.com
Sapim
Thanks to our ISO 9001 certification standard, Sapim is able to guarantee that every spoke and nipple is meticulously monitored and checked throughout the entire production process, bringing only the best to its customers.
Sapim.be
---
Customize Your Wheels
Cycle Wheels USA builds all wheelsets by hand and custom to each rider's selections. If you have questions or need more information before placing an order, contact Dave today.